Truxor – a necessity in Bolidens mining maintenance work
Truxor's amphibious tool carrier has become a necessity in Bolidens maintenance work related to the extensive operation of three large mining areas in the Skellefteå region in the north parts of Sweden.
"The machine runs heavy, year-round," notes Kennet Eriksson at Boliden.
The large mining corporation Boliden needed increased flexibility in its machinery to be able to handle many different types of maintenance work in the dams connected to the mining operation. With boats had failed to gain access, Truxor machines Boliden were able to operate smoothly.
"We became aware of Truxor's machines through Youtbue, and we got the possibility to try one out. We were immediately hooked and bought our own! Now we are certain that we would not be able to be as efficient without it. We are planning to buy our second Truxor, just to ensure we won't be without in case of a longer repair", says Kennet Eriksson.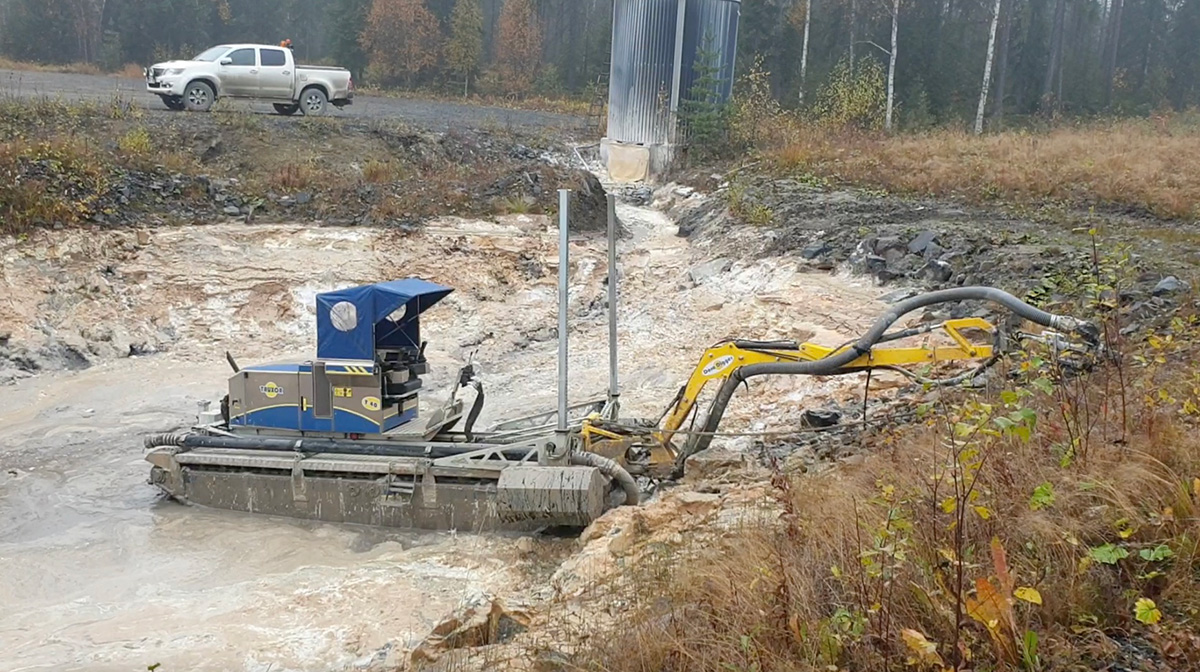 To carry out the maintenance work Boliden uses, among other tools, the Doro Digger and Doro Pump.
"Since Truxor is fully amphibious, we can go from one environment to another, and we can get to all the locations where we need to carry out various types of service work. Since we can attach both excavation equipment and a pump, we can dig if we need to, and dredge if we need to. Then there is a lot of other types of maintenance work, moving logs, picking up branches, and taking care of floating timber. It is a great advantage that there are almost endless areas of use just by changing the tools."
The mining industry and maintenance in and around the necessary dams are a growing segment for Truxor's amphibious equipment carrier.