Efficiency increases with Truxor in the Alte Donau
Over nearly two decades the city of Vienna, Austria, has been working with underwater vegetation maintenance to make the popular recreational lake Alte Donau enjoyable.
Since 2018 the fleet working is composed of 18 Truxor amphibious tool carriers removing over 2 000 tons of plant material every year.
The presence of tall, high-growing underwater plants has been a hindrance to swimming and boating, as they can easily get tangled in boat propellers and brush against swimmers. Therefore, the City of Vienna developed a maintenance and management plan for the underwater vegetation in the early 2000s, which includes a managed schedule to keep the plants under control.
It's also beneficial from an ecological perspective. By removing the plant clippings from the water, the amount of nutrients in the ecosystem is reduced, preventing eutrophication. Furthermore, pruning of the submerged vegetation improves the conditions for growth of low-growing species.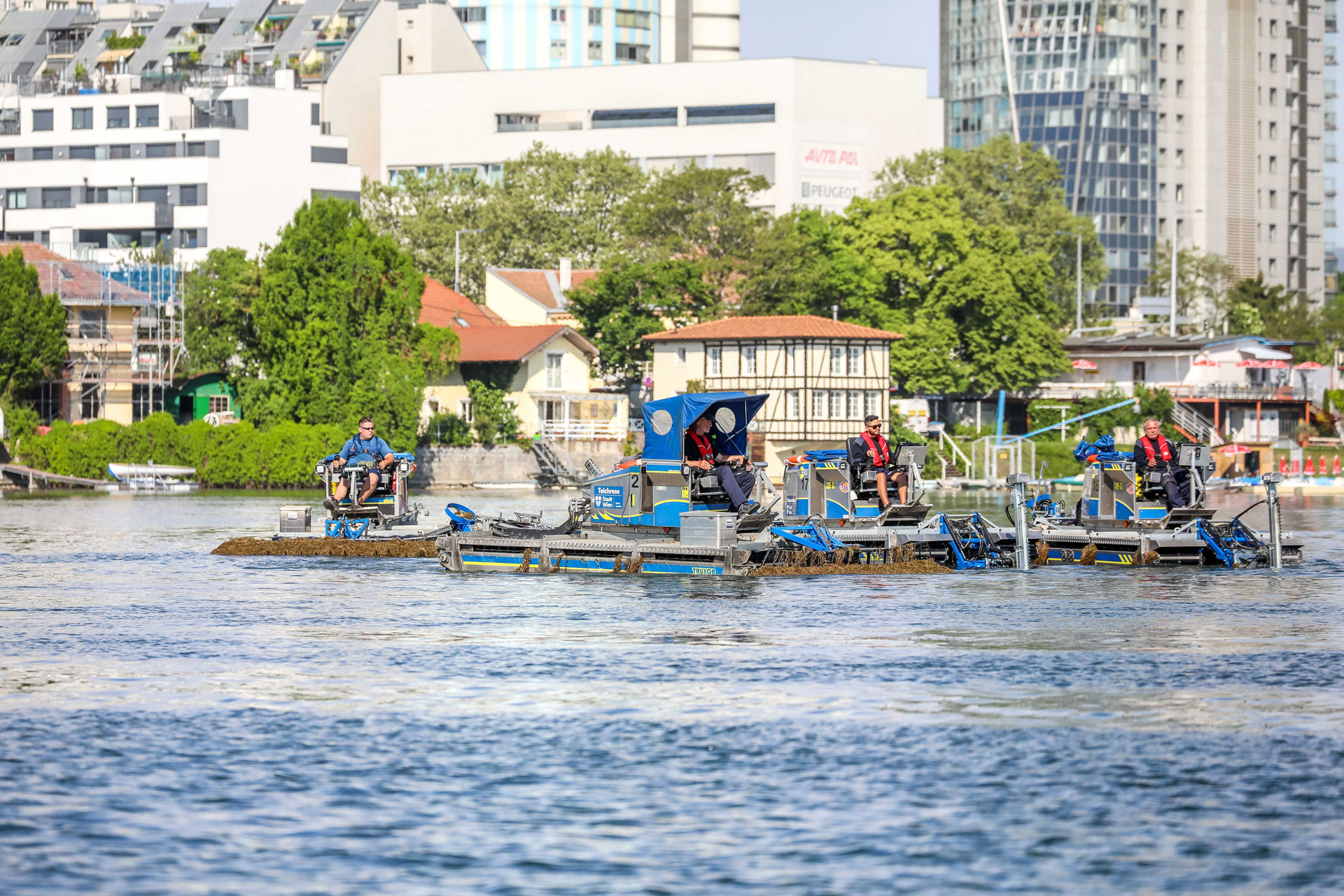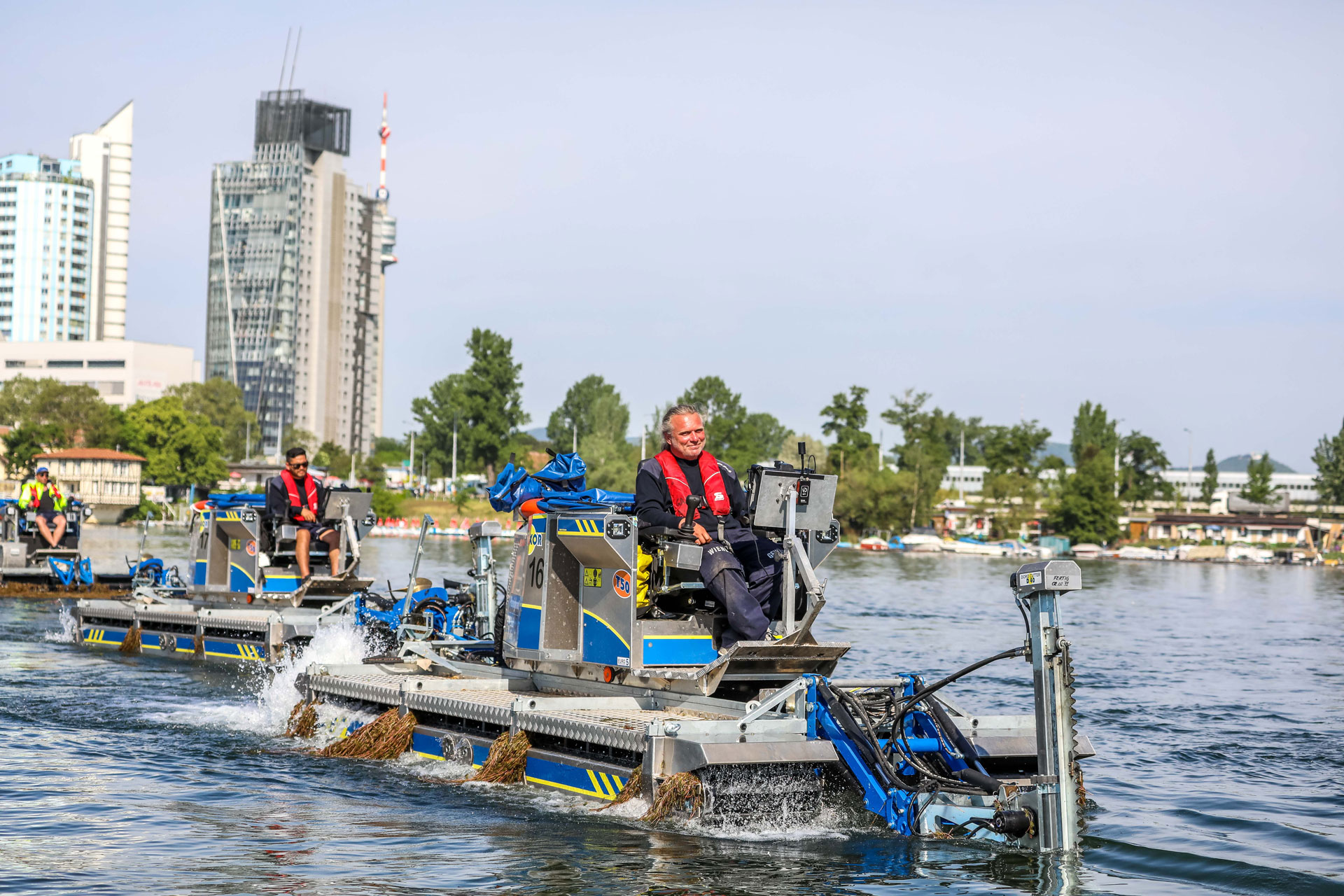 In recent years, a drastic increase in underwater plant growth has posed a major challenge for the City of Vienna. Underwater vegetation maintenance has become necessary almost all year round and in 2016 the city invested in their first Truxor amphibius tool carriers. It was a test that turned out being a success especially since the Truxor can both cut and collect the vegetation.
"The Truxor tool carriers are highly efficient, smaller, and faster than their predecessors. They can mow to 2,5 meters and reach areas that were previously difficult to access. With other solutions we've had one boat for cutting and one for cutting at the same time. But for us it is much more efficient to first cut, then collect with the Truxor", says Lena Groiß from The Municipal Department – Water Management.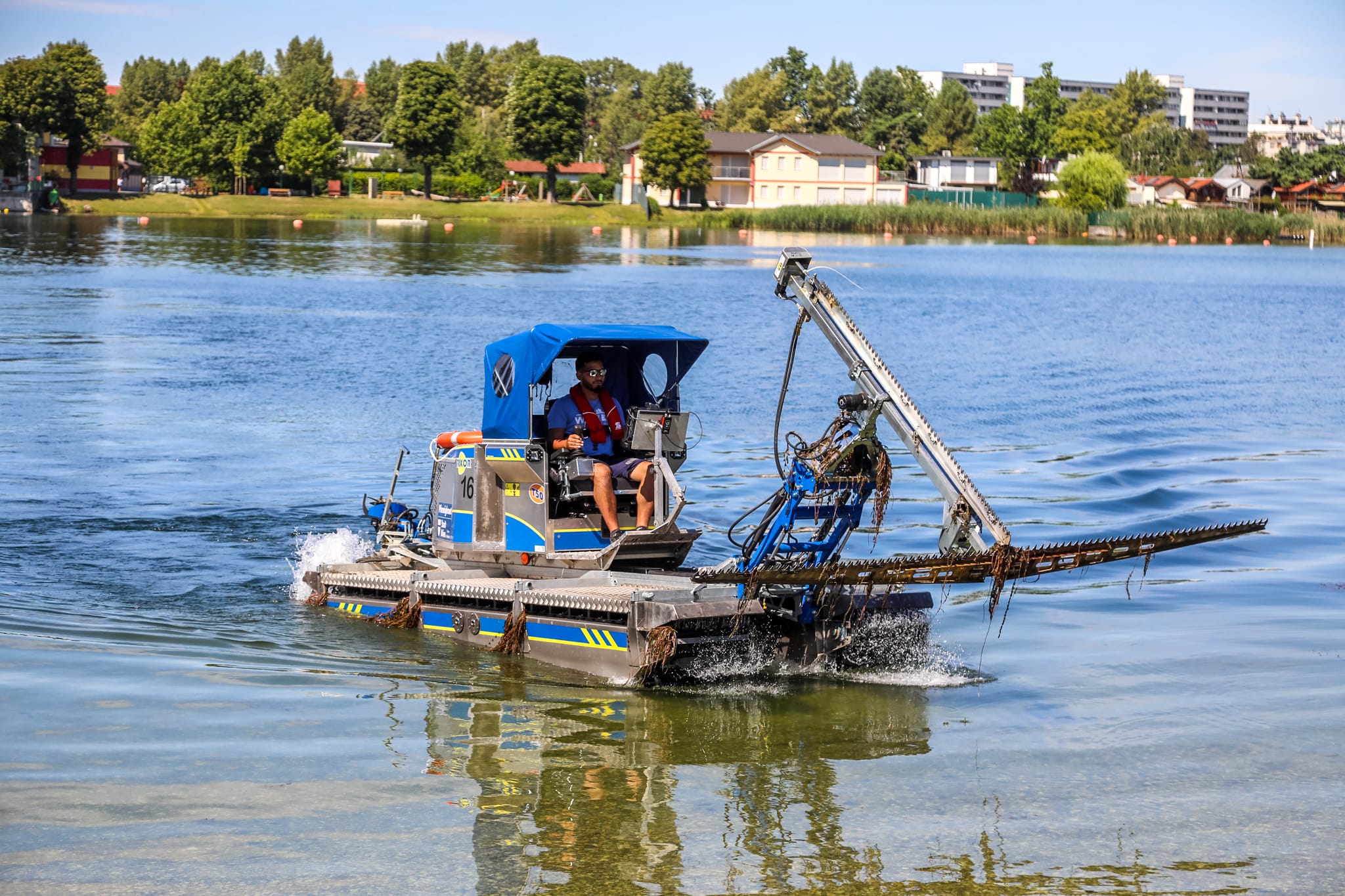 The Truxor machines have not only improved the efficiency in maintaining the Alte Donau, but they also play a role in the city's waste management. The clippings are collected by the boats and transported to designated collection points around the lakeshore, where they are taken to a composting plant and processed into organic compost, available to the public.
In addition to jobs in the Alte Donau, the City of Vienna also uses the Truxor in The New Danube – a side channel created to provide flood relief, but now functions as a recreational area as well.
"Since the Truxor is amphibious it is easy to reach areas where other boats have problems. It is one of the big advantages", says Lena Groiß.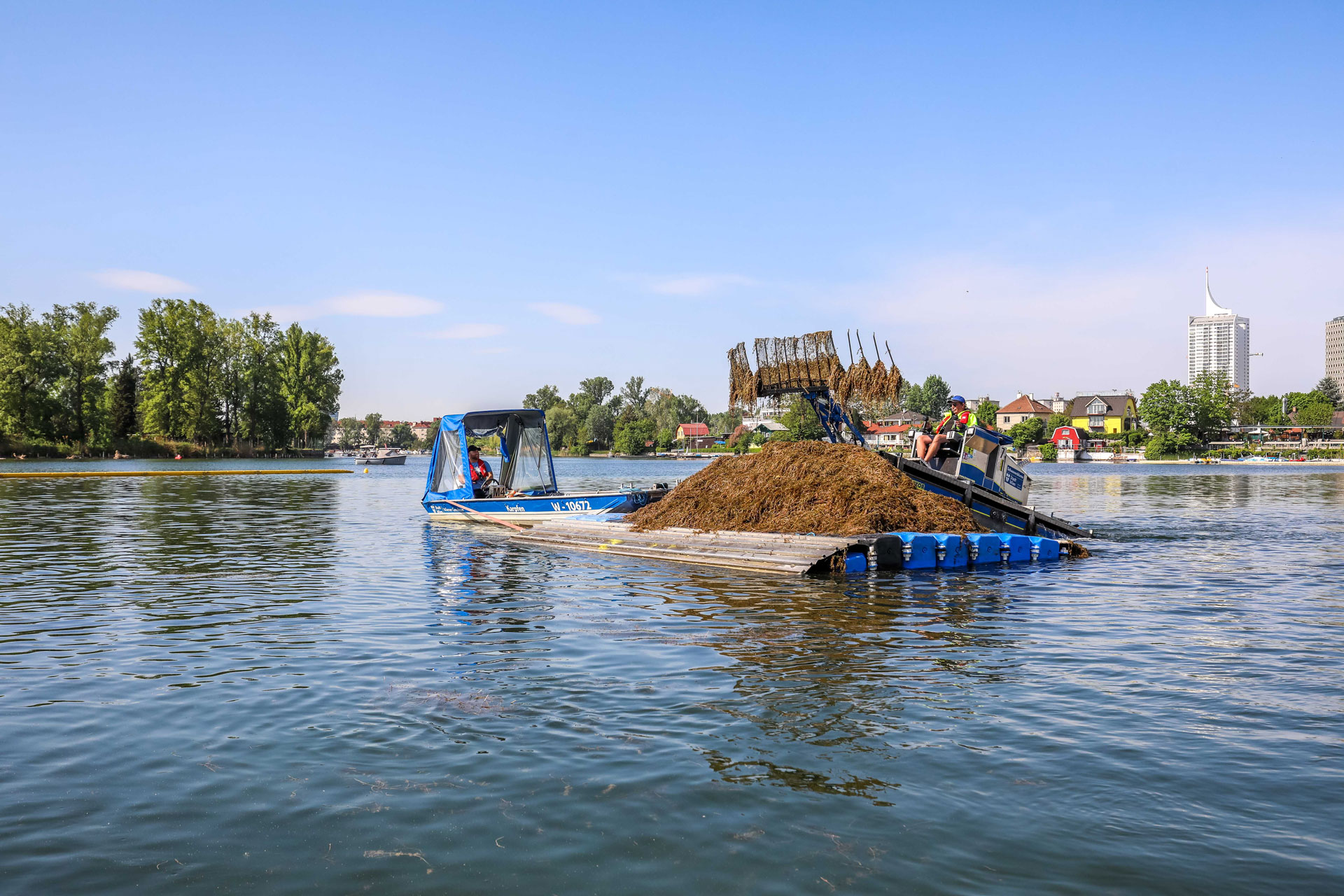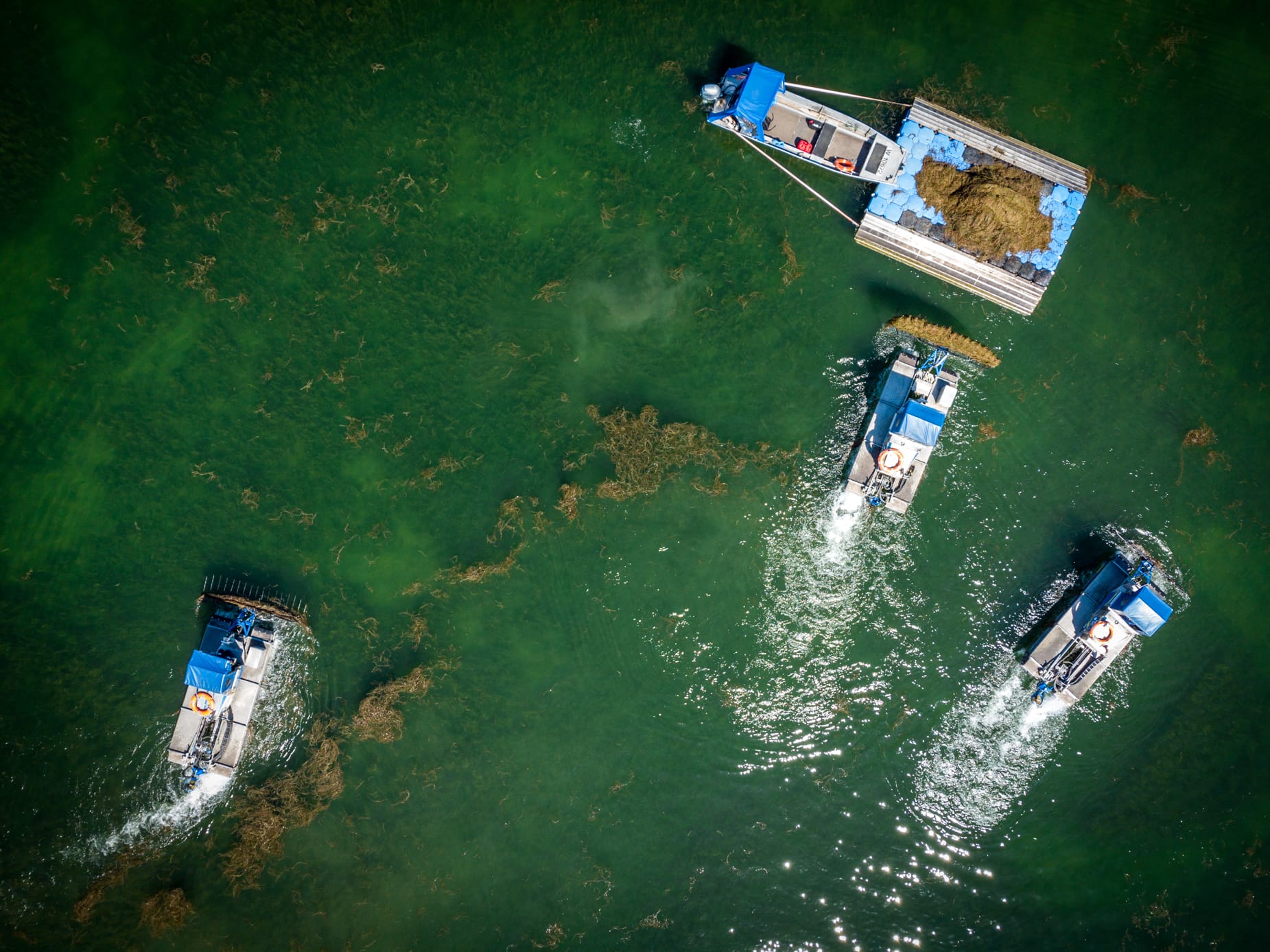 Photos by: City of Vienna, PID/Christian Fürthner